Hall of Fame
Missouri Chess
Hall of Fame
Beginning in the year 2000, the MCA Board of Directors has recognized major contributors to chess in Missouri, either individuals or organizations, by electing them to the Missouri Chess Hall of Fame. Anyone may nominate a Hall of Fame candidate; if elected, the candidate is inducted in a ceremony at that year's Missouri Open Championship. This Web page presents the current members of the Hall of Fame. At the bottom of this page are the guidelines regulating the Hall of Fame and instructions on how to submit nominations.
---
2000 – James A. Davies
Jim Davies was the first inductee in the Missouri Chess Hall of Fame. Jim is a resident of St. Louis and is a Life Member of the USCF. He has been a continuous member of the Missouri Chess Association since 1973. He was a member of the United States Army chess team for two years at the Armed Forces Championship, separated by his one year tour of duty in Vietnam.
Jim is an active tournament player and helped found the Missouri Chess Association in 1973. He was the first editor of the Missouri Chess Bulletin, and served the MCA in various offices during the 1970s. He was Director of the St. Louis Chess Foundation, USCF Delegate from Missouri 1973-1975, and USCF Regional Vice President 1978-1980. Jim has been a tournament director, high school chess coach, chess tutor and mentor. Jim is currently and has been for several years the MCA Election Commissioner.
---
2001 – Donald Oswald
(1934-1994)
Don Oswald was born January 12, 1934 at Ottawa, Kansas. He grew up in Princeton and attended Princeton schools, graduating from Princeton High School in 1952. He served in the U.S. Army from 1953 to 1957. Don later graduated from the Manhattan Bible College in Manhattan, Kansas. He served as pastor for several Christian churches in Eastern Kansas. He then returned to Kansas State Teachers College and graduated in 1963 with a BE degree in education. He taught business courses for several years at Arrowhead Junior High School and Washington High School in Kansas City, Kansas. He retired from teaching in 1975 due to ill health.
In January of 1979 he purchased "The Chess House" from Jack Winters, who started it in 1972. An amazing 15 years later, the mailing list had grown from 1,000 to over 8,000, becoming a world-wide mail-order and chess-related supply and retail store. Don owned and operated the business in Kansas City, Kansas, until his death. He was widely recognized as "Mr. Chess" throughout the Midwest. He had directed numerous chess tournaments in the area for many years, and was responsible for teaching and instructing chess to countless numbers of people throughout the years. Don was a member of the United States Chess Federation, and had served as Senior Affiliate Tournament Director for many years. Don passed away on Tuesday afternoon, May 24,1994, at his home and business in Kansas City. He was 60 years of age. Chess in Kansas City has never been the same.
---
2002 – Robert Merton Jacobs
Bob Jacobs was born in Pittsburgh in 1928. He began learning chess at the age of six. Following his university studies as an English major at the University of Michigan and UCLA, he began playing tournament chess in the Los Angeles area. One-time U.S. Champion Hermann Steiner took a liking to Bob and gave him free membership in the Steiner Chess Club. In 1955 Bob qualified for the California state championship; after five rounds Bob was tied with Steiner for the lead, but the tournament was abruptly cancelled due to Steiner's sudden death. Several months later Bob was one of twelve strong California masters invited to play in the Steiner Memorial Tournament, which he won by a full point.
In 1970 Bob moved to St. Louis, working at the McDonnell Douglas headquarters and playing chess at the old Capablanca Club. Bob retired in 1988 and has devoted much of his time to travel and correspondence chess. Bob is a Life Master and has won the Missouri state championship many times, most recently in 1996. Bob was Missouri's first Correspondence Chess IM, and he tied for first in the 1972 USCF Golden Knights championship and won the 1976 USCF Absolute Correspondence Championship outright. In September of 2005 Bob was named a USCF Correspondence Chess Senior Master.
---
2003 – Michael A. Brooks
Michael Brooks has been a FIDE International Master since 1989 and has had many of his games published in Chess Life. Space does not permit listing all his accomplishments, but since 1981 he has been the Missouri state champion six times, and lost out on five other occasions due only to tie-breaks. In 1982 Mike tied for first place in the first annual Midwest Masters tournament in Chicago, and in 1989 he tied for second in this event with a score of 5-1/2 to 2-1/2, defeating IGM Eduard Gufeld and drawing with IGM Sergei Kudrin. His performance in this event was the subject of an article in the August, 1989 issue of Chess Life, featuring Michael's picture and two annotated games. He was one of 16 players in the field competing for the 1990 U.S. Championship. In 1994 Mike won the North American Open in Las Vegas, with wins against IGMs Alex Yermolinsky and Smbat Lputian.
His highest achieved USCF rating was 2630. In the 2003 Missouri Open Championship Mike scored a last-round draw with IGM Pavel Blatny; this game and his others from that event are annotated in the Winter 2004 issue of the Missouri Chess Bulletin. Mike resides in the Kansas City area and is a supporting member of the Westport Chess Club.
---
2006 – Robert H. Steinmeyer
(1927-1988)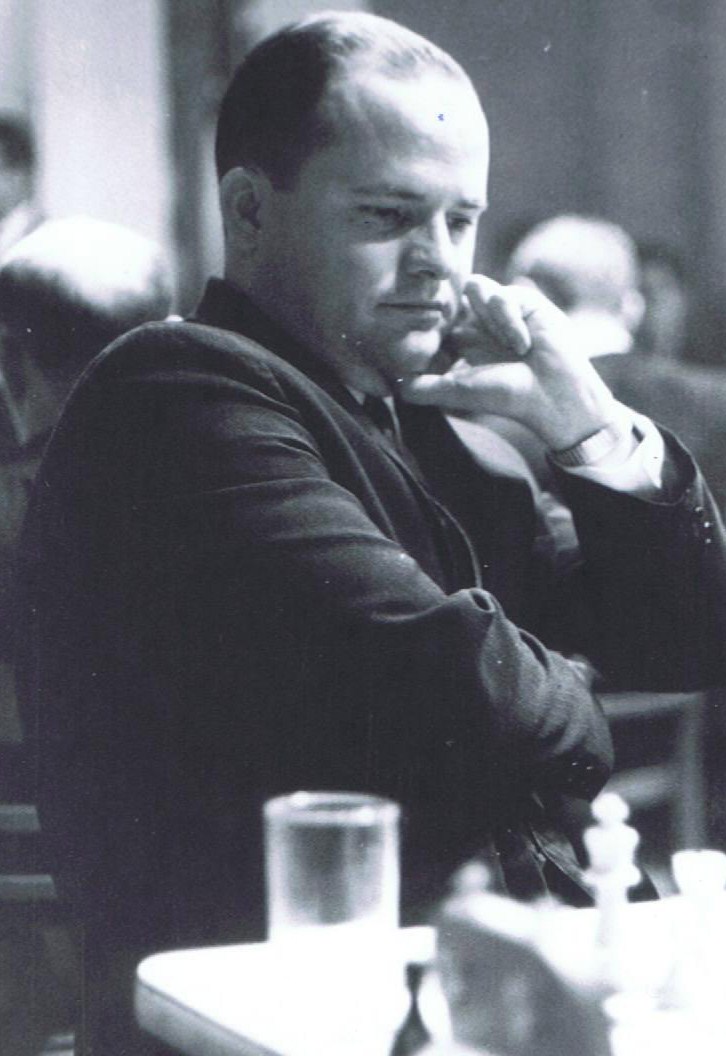 From the forties to the seventies, Robert H. Steinmeyer was Missouri's premier chess player.  His domination in that period is awesome.  Born in St. Louis in 1927, Steinmeyer took to chess at an early age: he won the Missouri State Open Championship in 1942, shortly after his 15th birthday.  Shortly after turning 18,  he dropped out of high school and enlisted in the Army, catching the end of WW II.  In 1946, on furlough, he again won the State Championship.  After his discharge, he enrolled in and graduated [1951] from Washington University .
Until the late eighties, the St. Louis District Championship was the most important St. Louis chess event: it was an invitational round robin  to which the area's strongest players [usually 8] were invited.  Since games were played once a week and re-scheduling possible, the area's top players would usually accept invitations and compete.  Steinmeyer won this championship in 1944,'45, '47, '48, '49,'50, '51, '53, '60 and '61, an unparalleled series of triumphs.  Invited to the U.S. Closed Championship frequently, he played in at least three [1962-3-4], competing against the likes of Evans [whom he beat] ,Benko, Bisguier, R. Byrne [he drew all of these] as well as Reshevsky, Fischer, Denker, Rossolimo and other titans of that era.  Steinmeyer participated in many other strong tourneys in the '50's & '60's, winning, among others,  the Southwest Open [a strong tournament then held annually in Texas] in 1951 & 1953 and finishing 2nd to H. Steiner in 1952.  His bio appeared in all the Who's Who in America volumes published in the '70's.
Achieving the title of Senior Master early, he maintained  his rating over 2400 during  the sixties and early seventies.   Steinmeyer was of course one of the original complement of Life Masters identified when the USCF created that title.  Except for his Army stint, Steinmeyer lived all of his life in St. Louis, working most of the time for commercial barge lines including Valley Lines & National Marine Services, Inc.  He never married.  During the mid/late '70's he withdrew from active chess completely.  Besides his chess memberships, he was a member of the American Contract Bridge League and the St. Louis Opera Guild.  He died in October 1988 at age 61 and is buried in Jefferson Barracks National Cemetery.
---
2008 – John V. Ragan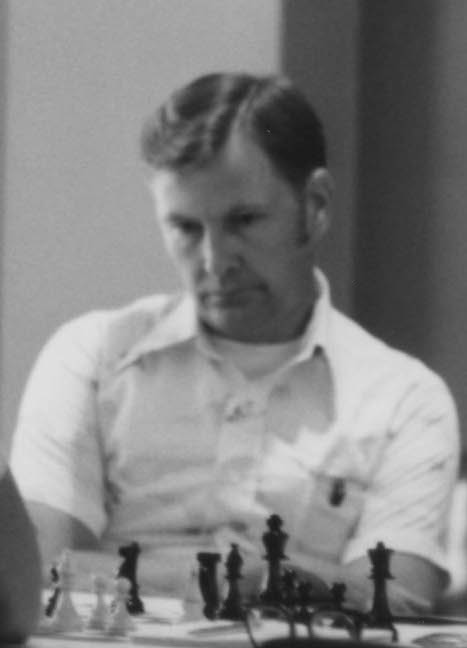 Bio coming soon.
---
2009 – William H. Wright
Bill was born December 9, 1928 in Minneapolis, Minnesota. He grew up in the twin cities area, living there until 1946, when he enlisted in the United States Marine Corps. After completing a tour in the Korean War, he took up work in the civilian field in the insurance industry which led him to being transferred in 1963 to Missouri. In St. Louis, Bill found a thriving chess community, and became a member and leader in numerous chess organizations. He was a member of the Capablanca Chess club, the Sunset Hills Chess Club, and a founding board member of the Chess Club and Scholastic Center of Saint Louis. He is also an avid chess collector, and coach. A long-time member of Chess Collectors International, Bill was known for his vast chess set collection. Bill coached at several schools over the years, most recently at the Solomen Schechter Day School, and he was a part time chess vendor.
The Missouri Chess Association has been a better and stronger organization thanks to the many years of service of Mr. Wright. Bill has served as a board member, treasurer, registered agent, and tournament organizer for the organization since 1996. The Saint Louis Open, which Bill organized for many years, is traditionally one of the largest tournaments in the state. While many directors came and went, Bill's long service stood as a pillar of stability for the MCA. He saw the organizations through good times and bad, always with his positive outlook and wealth of experience.
---
2010 – Selden Trimble
Selden Trimble has been an invaluable asset to chess in the state of Missouri and to the Missouri Chess Association. Selden has been on both the playing and organizing side of chess for well over thirty years and has donated a large amount of time, energy, and money to ensure the successful progression of chess. Selden has been a chess coach and mentor to elementary schools, secondary schools, and the University of Missouri-Rolla.
His over the board accomplishments include an expert rating, several Missouri Class Championships, and the 2009 Missouri Open Champion with a perfect 5-0 score. Selden, a retired mathematics professor, currently resides in Rolla with his wife Joyce.
---
2013 – Zeb Fortman II
Zeb Fortman started playing USCF rated chess in 1971 at the age of 22.  The following year, 1972, he played on a U.S. amateur chess team (2nd Board) that took on an amateur Russians chess team in Kansas City that was televised at the Glenwood Manor.  While active, Zeb maintained a USCF Expert rating for over a decade. Playing on a regular basis, he reached a high of 2122 USCF rating in 1988. Zeb won the Missouri State Class A ('84) and Missouri State Expert ('95) titles.  In addition to actively playing chess, Zeb organized many chess clubs in Kansas City, including the Inner City Chess Club and the Rockhurst Community Chess Club.  Zeb was President of the Kansas City Chess Club in the 70's and Executive Director of the Regional Chess Council, which brought the 2001 Super National Scholastic Championships to Kansas City.
Zeb has been recognized many times in the Kansas City Star newspaper. Two of the articles were: "These 25 people make KC a better sports town" (Kansas City Star, December 03, 2002) and "Teacher and coach to stars of chess in Kansas City" (Kansas City Star, May 10, 1998). Zeb created and developed "Be Your Best Play Chess," a chess-in-the-school program, which has brought chess in over 20 schools each year for the last 10 years in the Kansas City, Missouri schools.
Zeb has been a scholastic coach for over 30 years, and he coached the winning K-5 Missouri Scholastic Championship team five consecutive years in row (2002-2006) with three different teams (Pembroke Hill, Mt. Washington, and Barstow). Many of his students have won state and national championships. Zeb also has run several chess camps in the Kansas City Area over the last 10 years.  Zeb teamed with the Kansas Chiefs running back, Priest Holmes, to teach chess to inner-city kids through the Police Athletic League (PAL) Center. Priest's chess program was the Checkmate Chess Club.  Zeb also teamed with GM Yuri Shulman and Dr Mikhail Korenman in 2003 as a coach at the at the World Champion Karpov School of Chess (Anatoly Karpov International School of Chess).  Two girls that Zeb coached were:  Avery May, Missouri K-5 State Champion, and Stephanie Klimczak, who placed 5th at US Chess K-5 Open Section at the Nationals in Nashville, Tenn.
---
2015 – Rex Sinquefield
Raised in Saint Vincent Home for Children in Saint Louis, Rex Sinquefield graduated from Saint Louis University with a business degree and later achieved an MBA from the University of Chicago. Along with associate David Booth, Rex formed Dimensional Fund Advisors (DFA) in 1981, which today oversees more than $230 billion in assets worldwide. Rex's wife, Dr. Jeanne Sinquefield, who has an MBA and a Ph.D. in Demography from the University of  Chicago, was also instrumental in the achievements of DFA.
Through the Sinquefield Charitable Foundation, Rex and Jeanne support organizations that are focused on music, children and education. A lifelong chess enthusiast, Rex provided the seed capital for the creation of the Chess Club and Scholastic Center of Saint Louis (CCSCSL), a world-class educational facility and community center that focuses on bringing the benefits of chess to area schoolchildren. The CCSCSL also features a luxurious tournament hall that hosts competitions, exhibitions and lectures between the top players in the world. In September 2011, funding from the Sinquefields was also used to help relocate the World Chess Hall of Fame to Saint Louis, expanding the chess campus of the Central West End.
Rex is a five-time recipient of the United States Chess Federation's Gold Koltanowski award, given to the person who does the most to further chess in the United States each year. Jeanne has also been honored with the award twice.
Rex has stayed the preeminent sponsor for U.S. Chess since the CCSCSL opened in 2008. He has been the primary sponsor of each U.S. Championship and U.S. Women's Championship since 2009, and each U.S. Junior Closed Championship since 2010. All of these prestigious events were held at the CCSCSL. Additionally, Rex has sponsored the U.S. national team in numerous international events, including the 2009 World Team Championship (Bursa, Turkey); the 2010 Olympiad (Khanty-Mansiysk, Russia); the 2011 World Team Championship (Ningbo, China); and the 2013 Pan American Team Championship (Campinas, Brazil).
Mr. Sinquefield serves on the boards of the Missouri Botanical Garden, Missouri History Museum, Opera Theatre of Saint Louis, Saint Louis Art Museum, Saint Louis Symphony and Saint Louis University. He is also a member of the Investment Committee of the Archdiocese of Saint Louis and the recipient of numerous awards for scholarship and service.
At the closing of the 2014 U.S. Championships, both Rex and Jeanne Sinquefield were awarded a key to the city of Saint Louis by its Mayor Francis Slay.
---
Hall of Fame Guidelines
I. The Board of Directors of the Missouri Chess Association each year may elect one person or organization to the Missouri Chess Hall of Fame. The name of the new member shall be published in the next Missouri Chess Bulletin and announced at the next Missouri Open Championship. However, in any year the Board may decide to elect no new member.
II. The qualifications for a for election to the Hall of Fame are that the person or organization has made a substantial contribution to the furtherance of chess in Missouri and that the nominee is not a current member of the Board of Directors.
III. Anyone may make a nomination to the Board. However, for the nomination to be considered, it must be accompanied by a biography listing the accomplishments that would qualify the person or organization for the Hall of Fame, similar to those above. The biography should be a form suitable for publication in the Missouri Chess Bulletin.
How to submit nominations:
Nominations may be submitted at any time to the secretary of the MCA Board of Directors (refer to the Officers page of this Web site). For a nominee to be considered in any given year, the nomination must be received by June 15 of that year.